×
INFORMATION ABOUT COVID-19 HEALTH PROTOCOLS FOR SEASON 2020.
PLANNING OPENING DATE: 10/07/2020
WE CANNOT ACCEPT ANY BOOKING FOR PERIODS UNTIL 10/07/2020
Updated 12/06/2020. Stay tuned!
We have been certified with the certification seal – named "Health First" – which will be mandatory for all hotels and other tourist accommodation establishments in the country.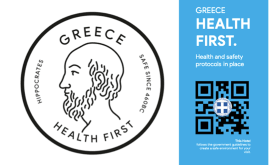 A partire da
€
50.00
Per Night
per night
Calendario disponibilità
Giugno 2023
Dom
Lun
Mar
Mer
Gio
Ven
Sab
01
02
03
04
05
06
07
08
09
10
11
12
13
14
15
16
17
18
19
20
21
22
23
24
25
26
27
28
29
30
Luglio 2023
Dom
Lun
Mar
Mer
Gio
Ven
Sab
01
02
03
04
05
06
07
08
09
10
11
12
13
14
15
16
17
18
19
20
21
22
23
24
25
26
27
28
29
30
31
Agosto 2023
Dom
Lun
Mar
Mer
Gio
Ven
Sab
01
02
03
04
05
06
07
08
09
10
11
12
13
14
15
16
17
18
19
20
21
22
23
24
25
26
27
28
29
30
31
Seleziona una data di Check-in e Check-out
I nostri appartamenti
Sono ideali per singoli, coppie, gruppi e famiglie